Inspired by my old friend Master Mark Horemans I decided in early 1994 to create a Japanese Zen garden in the beautiful village of Symondsbury near Bridport. Ann Barnes, the landlady of the then "School of Art" introduced me to a suitable area available and with the help of my students we worked a whole year to finish this project . The first Zen garden in West Dorset was established.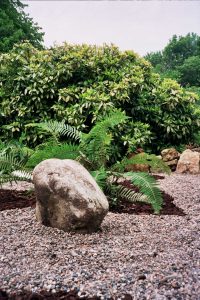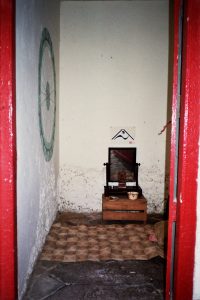 There have been five big stones in the zen garden to meditate on. The stone of courage, the stone of independance, the stone of purification, the stone of recognition and the stone of wisdom.
Over the five years this beautiful garden lasted many people used it for contemplation and mediation. When one entered the garden through the small gate it was like arriving in a different world. Peaceful and like coming home.